"From the mountains to the woodlands to the coast, family experiences unfold on a variety of landscapes," says Suzanne Brown, media relations specialist for VisitNC. "We are also a state with a full range of seasons, so there's a variety of things to do all year."
With so many options, finding the perfect destination for your next vacation or day trip can be a difficult decision. So to help, here are my top picks of fun outdoors activities to do in North Carolina:
See the wild horses along North Carolina's coast.
North Carolina's coast is home to several groups of wild horses: Corolla's Wild Spanish mustangs; Beaufort's wild horses at the Rachel Carson Estuarine Reserve, Quarter horses, Shackleford Banks' wild Banker horses; and Ocracoke's Banker horses. In general, you can see the horses for free. All you need to see the horses in Corolla is a four-wheel drive vehicle so you can drive on the beach. Don't have one? Several businesses offer four-wheel-drive guided tours.
Watch the sunset on top of Jockey's Ridge.
There are very few spots in North Carolina where you can watch the sun set into a large body of water, but Jockey's Ridge State Park is one of them. Through its popular Sunset on the Ridge summer program, you can climb to the top of the tallest active sand dune system in the eastern U.S. and watch the sun descend into the Roanoke Sound with the Atlantic Ocean behind you.
Take a plunge down Sliding Rock.
What could be more fun than a natural water slide?! Beat the heat this summer in North Carolina's cool mountain water. Sliding Rock is a 60-foot natural waterfall/rock slide. At the base, there's a 6-foot-deep pool for a refreshing splash at the end of your exhilarating slide.
See a bald eagle at Jordan Lake State Recreation Area.
Jordan Lake State Recreation Area has the largest population of bald eagles in the eastern U.S., and the best time to see one is during the spring migration (April-June). Arrive early morning or near dusk to increase your chances of spotting America's national bird and find a location that gives you a wide view of the lake. Don't forget your binoculars!
Admire the blue ghost fireflies in DuPont State Recreational Forest.
Chasing backyard fireflies at dusk is a favorite childhood activity, but you've probably never seen fireflies quite like these. Instead of a yellow glow, the blue ghost fireflies of Transylvania and Henderson counties emit a steady blue glow along the forest floor. The eerie light show is only about four weeks long starting in May and disappearing by mid-June. Check the Friends of DuPont State Forest website or call for information about occasional guided tours.
Climb to the top of Hatteras Lighthouse.
It's a pretty steep climb with 257 steps, but you'll be rewarded with gorgeous views from the top of the tallest brick lighthouse in North America. You'll also have a great view of the lighthouse's previous home before it was relocated in 1999. The self-guided climb is not recommended for young children because of narrow stairs and only one handrail on one side.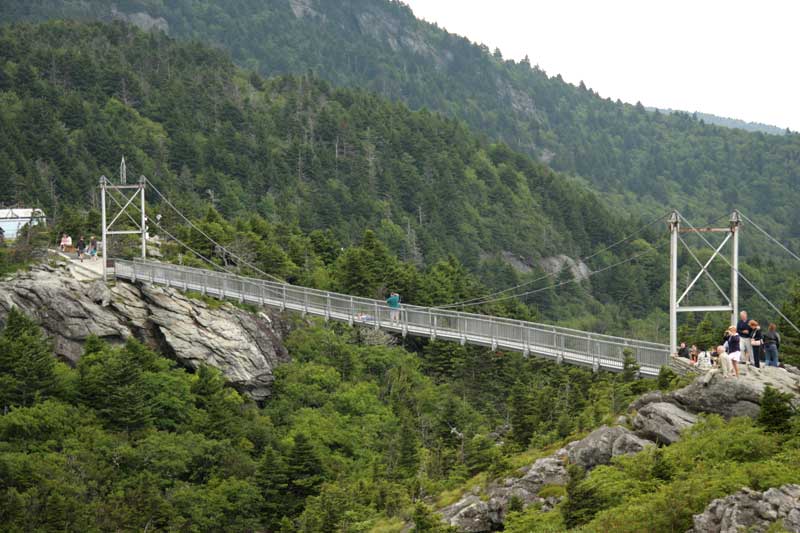 Cross the Mile-High Swinging Bridge.
Named for its elevation, the Mile-High Swinging Bridge spans an 80-foot chasm. Originally built in 1952, the bridge was rebuilt in 1999 using galvanized steel for the cables, rails and floor boards. While there, visit the Grandfather Mountain Nature Museum, the 11 hiking trails and the seven wildlife habitats to see different animals such as deer, bald eagles, bears and more!
Visit the site of the first U.S. gold rush.
When you think of a gold rush, California immediately comes to mind, but you might be surprised to learn that the first gold rush in the U.S. actually occurred in North Carolina. NC state also led in gold production until 1848. Reed Gold Mine is now a historic site open for tours.
Climb to the top of Chimney Rock.
Take an elevator or make the strenuous climb up 26 stories of stairs to reach the iconic monolith, which is 535 million years old. From the top, enjoy the spectacular view of Lake Lure and the Hickory Nut Gorge.
While exploring the park, kids will love the discovery stations on the Great Woodland Adventure, an easy .6-mile hike to discover the lives of frogs, owls, chipmunks and more. Also, don't miss Grady's Animal Discovery Den with live animals, and make sure the kids visit Hickory Nut Falls, the second-highest waterfall east of the Mississippi River.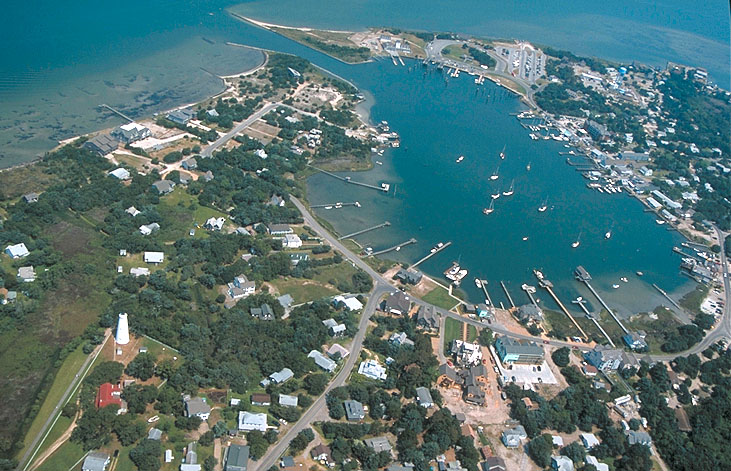 Visit one of Blackbeard's favorite islands.
While on the island of Ocracoke, visit Teach's Hole, a channel named for Edward Teach, the infamous pirate known as Blackbeard. Ocracoke was one of his favorite spots to drop anchor, and it's also where he lost his life in a fierce battle. Young pirate fans will enjoy the Teach's Hole "Blackbeard" exhibit and Pirate Specialty Shop.